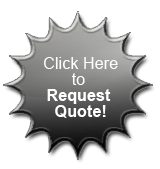 Customer Privacy Policy
Your Privacy at sunventindustries.com
At SYLRO SALES CORPORATION d/b/a SUNVENT INDUSTRIES we take your privacy seriously. We do, of course, ask you for certain kinds of personal information in order to process your request for quotation. We keep absolutely private any personal information that you may share with us while placing your request or using our website. We do not sell or share your name or any other information about you with any third parties other than to process your order and have it shipped.
The Information We Collect:
This notice applies to all information collected or submitted on the SYLRO SALES CORPORATION d/b/a SUNVENT INDUSTRIES website. On some pages you can make requests for quotations and register to receive materials. The types of personal information collected at these pages include:
Name
Address
Email address
Phone number
How We Use Information:
We use the information you provide about yourself when placing a request only to complete that request. We do not share this information with outside parties except to the extent necessary to complete that request.
We use return email addresses to answer the email we receive. Such addresses are not used for any other purpose and are not shared with outside parties.
We use non-identifying and aggregate information to better design our website and to understand customer trends. For example, we track how many visitors come to our website and to each page, but we would not disclose anything that could be used to identify those individuals.
We use your IP address to help diagnose problems with our server, to administer our website and to collect demographic information for internal purposes.
Your Security at Sunventindustries.com
We go to great lengths to keep your information private and safe.
How to Contact Us
If you have any questions about this privacy policy or the practices of this website, you can call us toll-free at 1-800-325-4115 or e-mail us, include your name and mailing address, at info@sunventindustries.com