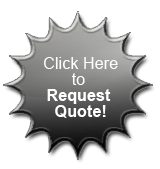 Wall Vents
MODEL "EX"

(4" deep Extruded Aluminum)

MODEL "FL"

(1-1/2" deep w/1" front flange Extruded Aluminum)

MODEL "C"

(4" deep Cast Aluminum)
Wall vents for your intake or exhaust needs
There are a number of applications where wall vents are necessary for the proper operation of mechanical equipment - and for the overall safety of indoor spaces such as home, office buildings, factories and more. A wall vent is required for many reasons, including exterior ventilation of bathroom fans. The vent is typically installed on an exterior wall and affixed to the wall with screws or mortar and/or adhesive to seal the wall vent to the wall's surface.
Based on the design and construction of a particular wall vent, it could last a homeowner for over 40 years – or more in some cases! It's this kind of quality and reliability that we bring to the market at Sunvent Industries.
New advances in wall vent construction mean better quality and long-life
Technological advances in wall vent design and construction mean a longer useful life compared to older vents that don't use the same new technology.
Wall vents are made from several durable materials, including:
Extruded aluminum
Cast aluminum
Sunvent Industries carries a complete line of wall vents for your residential or industrial applications
View our complete catalog of high-quality, durable wall vents and find the right one for your application – or contact us for a quote on your next large order today. Our products use only the highest-grade materials – so whether you need a simple replacement wall vent or a custom wall vent built to your exacting specifications, Sunvent Industries has your product.